Well some might think this is completely unneeded but you'd be surprised how many people don't quite know how to save images, host their own files and change their signature/avatar; So this overly detailed tutorial should help even the most computerly challenged people out there XD
----------------------
Note: This is not a how to create your own set, it's a how to use a custom set made by another user/found on the internet. Please remember that you need a certain number of posts in order to upload a custom set. For detail refer
HERE
.
Part 1 - Saving your image
1. You can save any image that was posted on the forum or any other place online simply by right clicking the image and selecting "Save Image As" from the dropdown menu. (IE:
Save Picture As
, Opera:
Save image
, Chrome:
Save image as
, Safari:
Save Image As
)
Do this for both images (Signature and Avatar)
2. A pop up window will appear looking like this (for Windows) select the place you want to save it to (in this case Desktop) then click the Save button. You may rename the image by changing the text in the "File Name" box.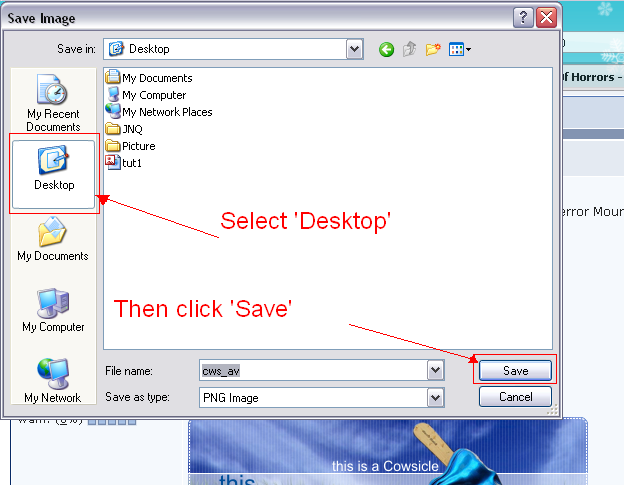 3. The files you save will appear on your computer where you saved them, in this case the Desktop.
Part 2 - Uploading your images
1. Now find yourself an image host. Some sites that are good are
######
and
Photobucket
, but you can use any you wish. (Note: You need to sign up for a free account to use Photobucket, for ###### you don't need an account.)
Once you selected your desired image host simply upload your image like so: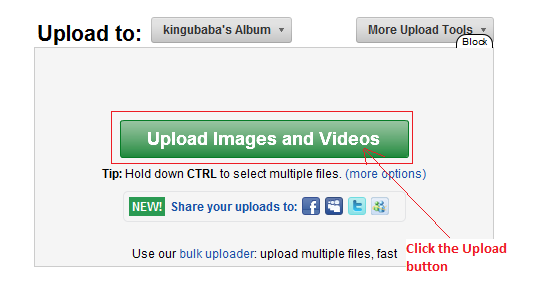 2. Once you click the Browse button a new popup window will appear asking you to select the files you wish to upload. Go to the place you saved your files to (in this case Desktop) select your files and click Open.
3. After the files finished uploading you will be taken to a new page which looks like this. Here you will be given multiple links: HTML code - used for uploading images on websites (like on a Neopets Petpage), IMG code - used on forums such as JNF, Email and IM link - used for sending images via email or instant messenger, Direct Link - used for layouts.
You can copy either the Direct Link or the IMG code, but for this tutorial we will use the Direct Link and use the forums built in Insert Image button.
Part 3 - Changing your avatar/signature.
1. Go to your user options page. Which you can do by clicking the drop down menu next to your name and clicking "My Settings" or clicking
here.
2. Select the "Profile" tab then either click the "Change Signature" or the "Change Avatar" link on the left, whichever you want to change.
3. After you selected the "Change Signature" link you will be taken to this page. Here click in the white blank box at the bottom to edit your signature by adding an image or text, same was you would would edit a forum post.
4. To add your custom signature image simply click the Image icon on the top and paste the "Direct Link" you copied after uploading your image to your host, then click the "Insert image" button.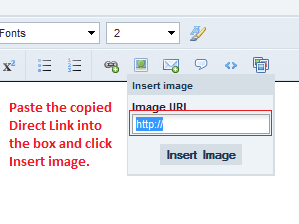 5. To save your signature click the "Save Changes" button at the bottom of the page.
6. To edit your avatar click the "Change Avatar" link it will take you to the following page.
Here you have 3 options (1) To upload your image to the Jellyneo forums. Remember you have an upload limit! Refer
here
for details on uploading images.(2) Linking to your already uploaded image. (3) Selecting a premade JN avatar from the gallery.
We will choose option (2) since we already uploaded our image. To change your avatar to it simply paste the "Direct Link" of your avatar which you copied earlier to the box at post (2). To save your avatar click the "Save Changes" button. Done.
-----------------------
And with that you have your new set uploaded and ready to be show off all over JNF. Do remember to give credit to the person who made your custom set. Thanks for reading this extremely long tutorial. Bye bye