Hey guys, sorry for the rather lengthy delay between rounds one and two, but graphic battles have returned for a new round!
THE RULES. YOU MUST READ.
To the entrants:
- Please only submit one entry!
- Do not make posts like, "Ooh I'll join!" No reserving spaces. Posts like this will be deleted.
- Please host your graphic yourself, don't attach it to your post.
Photobucket
and
ImageShack
are popular hosting sites.
- You are not allowed to advertise your entry in your signature, but you can advertise this topic.
- (Obviously) you are not allowed to bribe other people to vote for you!
- Animation is permitted but not absolutely required.
- You may not edit your entry once you have posted it.
- Please try to spell properly and use correct grammar.
To everyone:
- Stay on topic when talking in this post.
- No rating. If someone wants their signature rated, they can start a thread in the ratings forum.
Entries close at
15
submissions or on
April 9th @ 11:59pm NST
, whichever one comes first.
Please actually spend some time on your graphic. Do not submit something that you created in the past (e.g., a week ago, a year ago, etc.).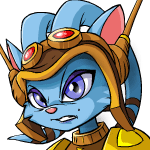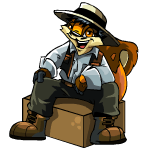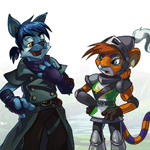 Neopian Plot Characters
For this round, you are required to create a signature featuring your favourite plot character, or characters. Naturally this round is Neopets-themed, so please make sure you use Neopets images.
Dr Sloth's Image Emporium
is a great starting point when searching for images, and our
Book of Ages
can help you find character names if you get stuck. (Character Hubs are your friend!)
Maximum width is
450px
and maximum height is
200px
. You may use any textures, brushes, or fonts you wish.
Suggestions for themes are always welcome, so please send me a
Private Message
here on the forums if you have any ideas!